Add Default Holidays (Calendar)
To add default holidays to the Accelerator calendar, from the Accelerator Calendar |Tools| menu select |Add Default Holidays|. Select the holidays you would like to add to your calendar by checking the box to the left of the holiday. Select either to color code dates marked as 'Holiday' or 'Special Days' or not to color code these dates, then click the |Add| button.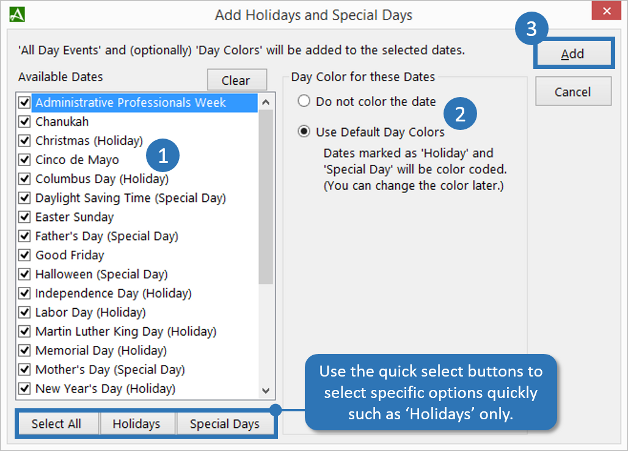 © 1991-2020 - Baseline Data Systems, Inc.