Marketing Tab (Personal Dashboard)
The |Marketing Tab| on the Accelerator Personal Dashboard is used to view which marketing folders the selected contact is in. Marketing folders are those folders that are automatically populated by an email campaign such as when a campaign recipient unsubscribes, has a bad email address, or refers a customer to you. You can manually populate these folders as well by clicking the |Edit| link located to the right of the campaign name within the marketing tab and adding the contact to a marketing folder. For example, you might receive a phone call from a customer asking to be removed from future campaigns (emails) where you could then manually add the customer to the unsubscribe list.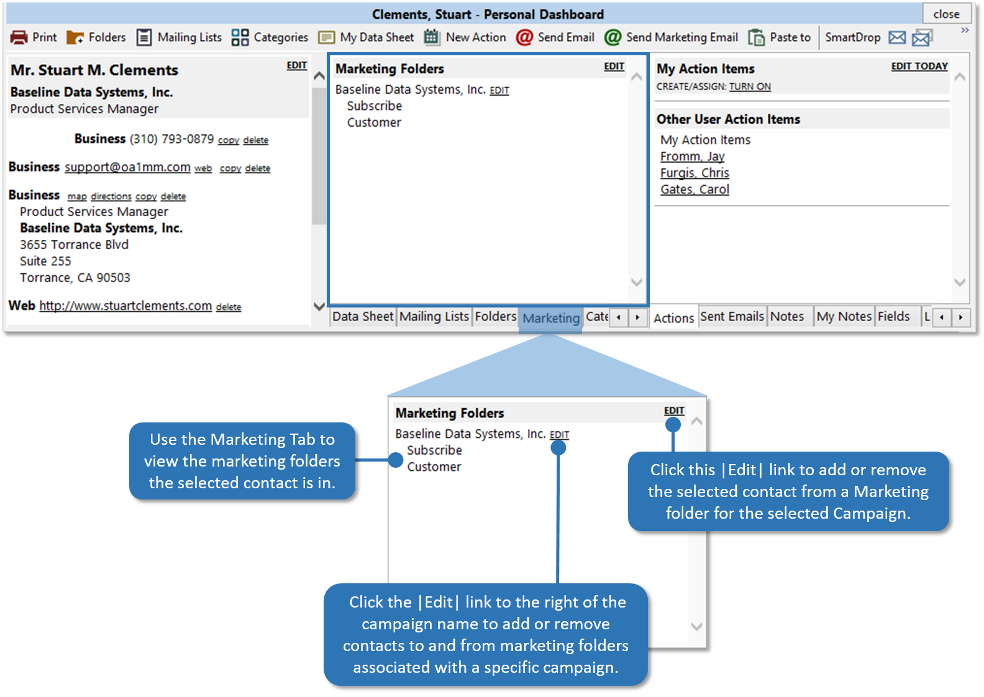 Contacts in the unsubscribe list will no longer receive emails from any campaign.
© 1991-2019 - Baseline Data Systems, Inc.