My Notes Tab (Contact Edit Screen)
The Accelerator |My Notes| section located in the contact edit screen is used to enter free form contact information and can store up to 100,000 characters per contact. If you use Accelerator in a multi-user environment, the the My Notes section is a private data area and any data entered within the My Notes tab cannot be viewed by any other users. You can add date, time and phrase stamps to your entries using the appropriate buttons provided within the notes tab and select the |Spell Check| box to enable spell checking on your text entries.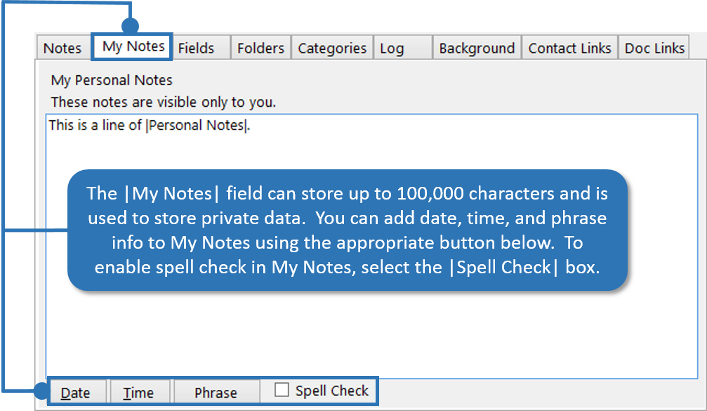 © 1991-2019 - Baseline Data Systems, Inc.