Remove Default Holidays (Calendar)
To delete the Accelerator Calendar default holidays, click the |Tools| menu and select |Remove Default Holidays|. Select the holidays that you would like to remove, then select to keep or remove the day color. Click the |Remove| button to apply your selections.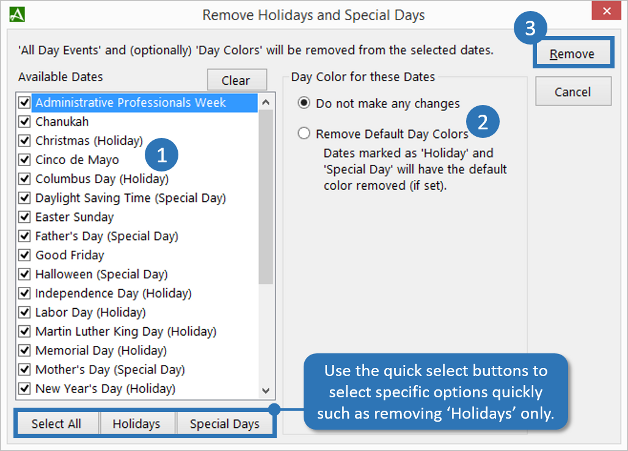 © 1991-2019 - Baseline Data Systems, Inc.