Show Reminders (Calendar)
To open and check reminders in the calendar, click the |Tools| menu and select |Show Reminders|. The reminder screen provides options to open, dismiss, or snooze the message for a selected period of time.
Reminders that are scheduled to spawn and task inbox messages will open the reminder screen automatically.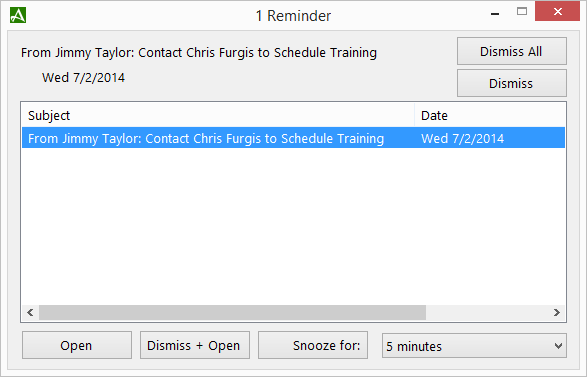 © 1991-2019 - Baseline Data Systems, Inc.