Toggle Fast Search
Fast Search is a feature that prevents the return of excessively large search results to the Accelerator phone book by setting a maximum return of 500 contacts. Fast search is useful to prevent large wait states on large searches and saves time and bandwidth. In most cases Fast Search should remain on, however, you can disable Fast Search by selecting |File|CRM Options|Toggle Fast Search.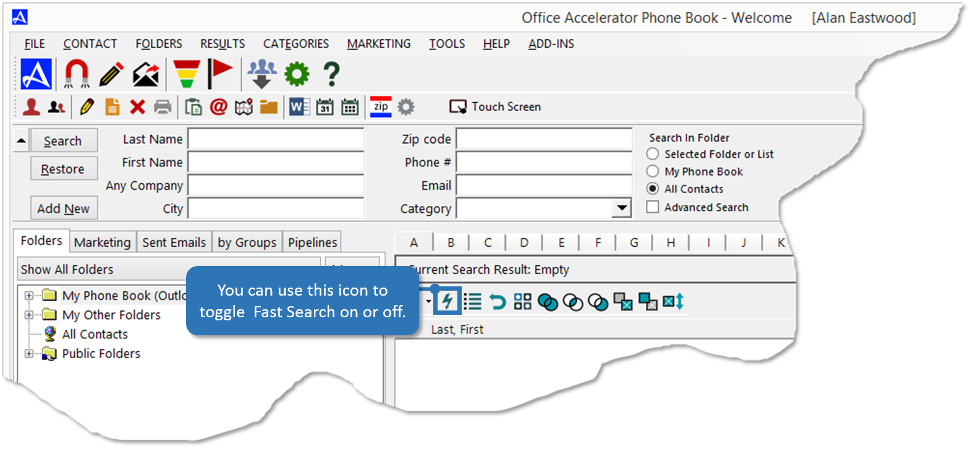 | Description | Icon State |
| --- | --- |
| Fast Search On | |
| Fast Search Off | |
© 1991-2019 - Baseline Data Systems, Inc.