Toggle Advanced Search Mode
The Office Accelerator phone book has three search modes, Collapsed, Standard and Advanced. When you install Office Accelerator for the first time, the phone book will display in Standard search mode. You can toggle advanced search mode by selecting |File|CRM Options|Toggle Advanced Search Mode|. To toggle between collapsed and standard search mode, click the up-arrow button located to the left of the |Search| button.
Collapsed Search Mode

Standard Search Mode

Advanced Search Mode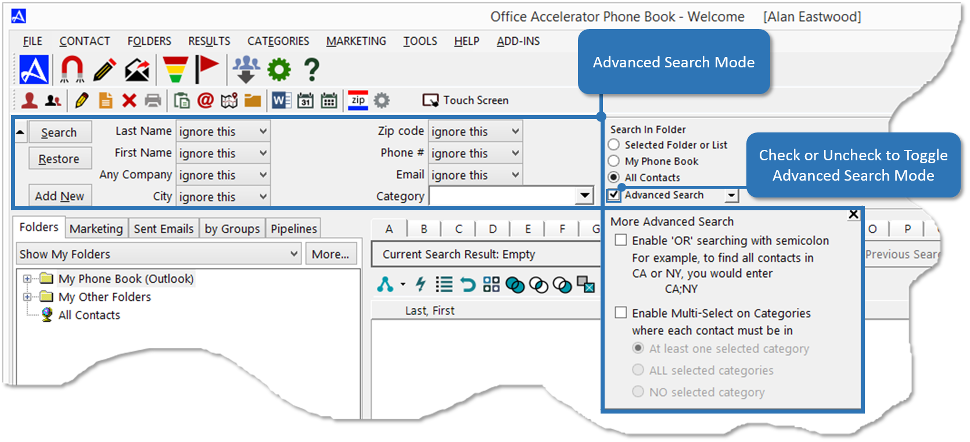 © 1991-2019 - Baseline Data Systems, Inc.