Search In Folder
The |Search In Folder| section is used to specify where Office Accelerator should search for contacts. You can search across the entire database (All Contacts), your personal contacts (My Phone Book), or a selected folder.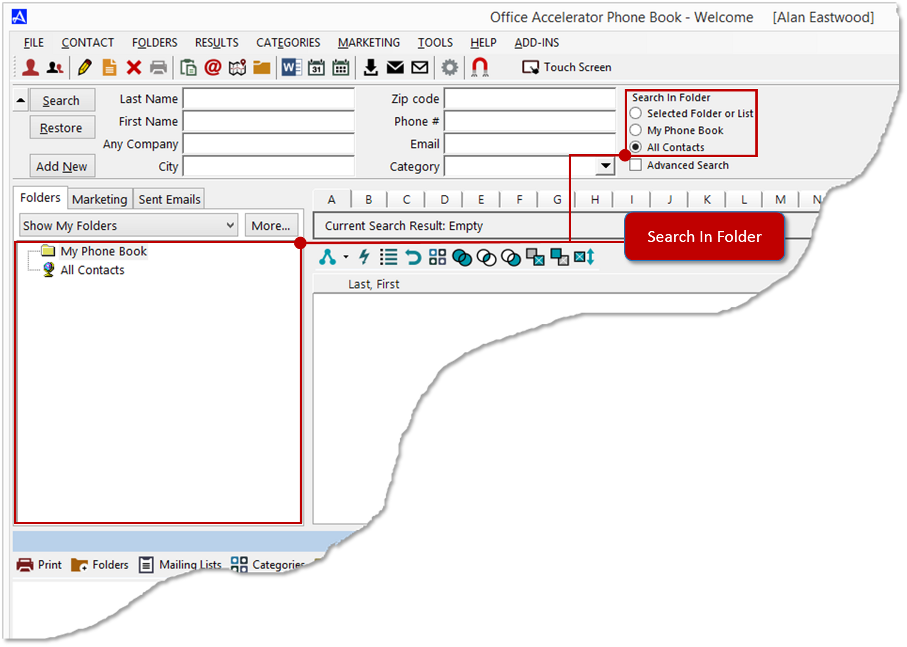 Fast Search
must be disabled to search and retrieve 'All Contacts' within the Accelerator phone book.
© 1991-2019 - Baseline Data Systems, Inc.