Task Inbox
The Task Inbox feature is a messaging system built into the Office Accelerator phone book that works in conjunction with the Office Accelerator calendar. When used in a multi-user environment, the Task Inbox is used to manage messages sent and received. All messages sent to the Task Inbox will also appear as a Task in the message recipient's Office Accelerator calendar and will continue to roll over each day until marked as complete. In addition, if a task inbox message is linked to a contact, the task will appear as an Action Item on the linked contact located on the Personal Dashboard within the |Action| tab.
By default, the Task Inbox is disabled. To enable the |Task Inbox|, from the Accelerator phone book |Add-Ins| menu, select |Enable Add-Ins| and check the box entitled |Task Inbox|. Click the |Save| button to save your changes.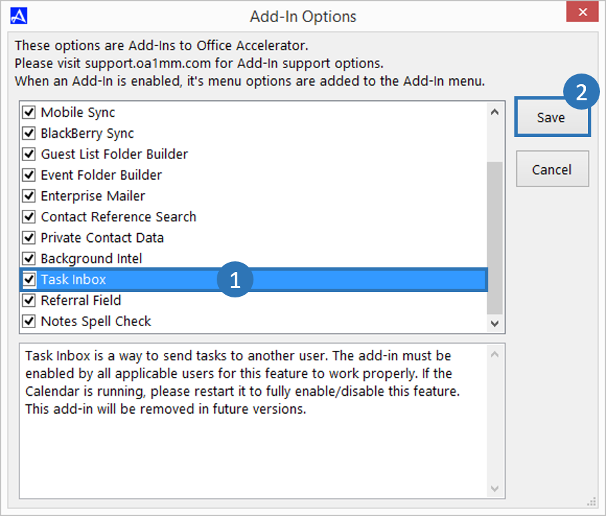 Subtopics
© 1991-2019 - Baseline Data Systems, Inc.