Accelerator Email Editor Buttons Not Responding
If you are using Accelerator version 15 or higher and are experiencing problems whereby the email editor buttons fail to respond when clicked or other such anomalies, you may have 'Active Scripting' disabled within Internet Explorer. To fix this issue, follow the directions below.
Open Microsoft Internet Explorer and select |Tools|Internet Options|. If you don't have a tools menu, from your keyboard select 'alt+x' then press the letter 'o'. From the 'Internet Options' screen, click the |Security| tab and check the Internet Zone settings. If the security level is set to 'High', 'Active Scripting' is disabled. To enable active scripting, either set the zone level to 'medium' OR select the |Custom Level| button and select the |Enable| option under 'Active Scripting'. Click the |OK| button to save your settings.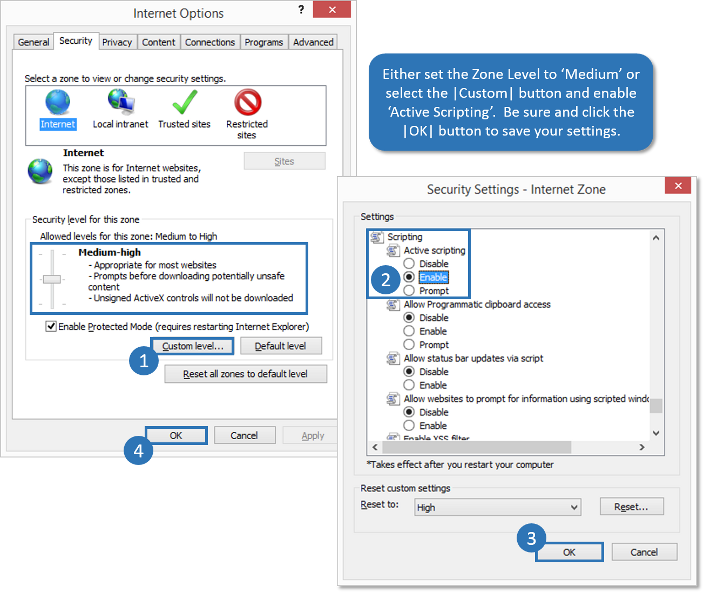 © 1991-2019 - Baseline Data Systems, Inc.